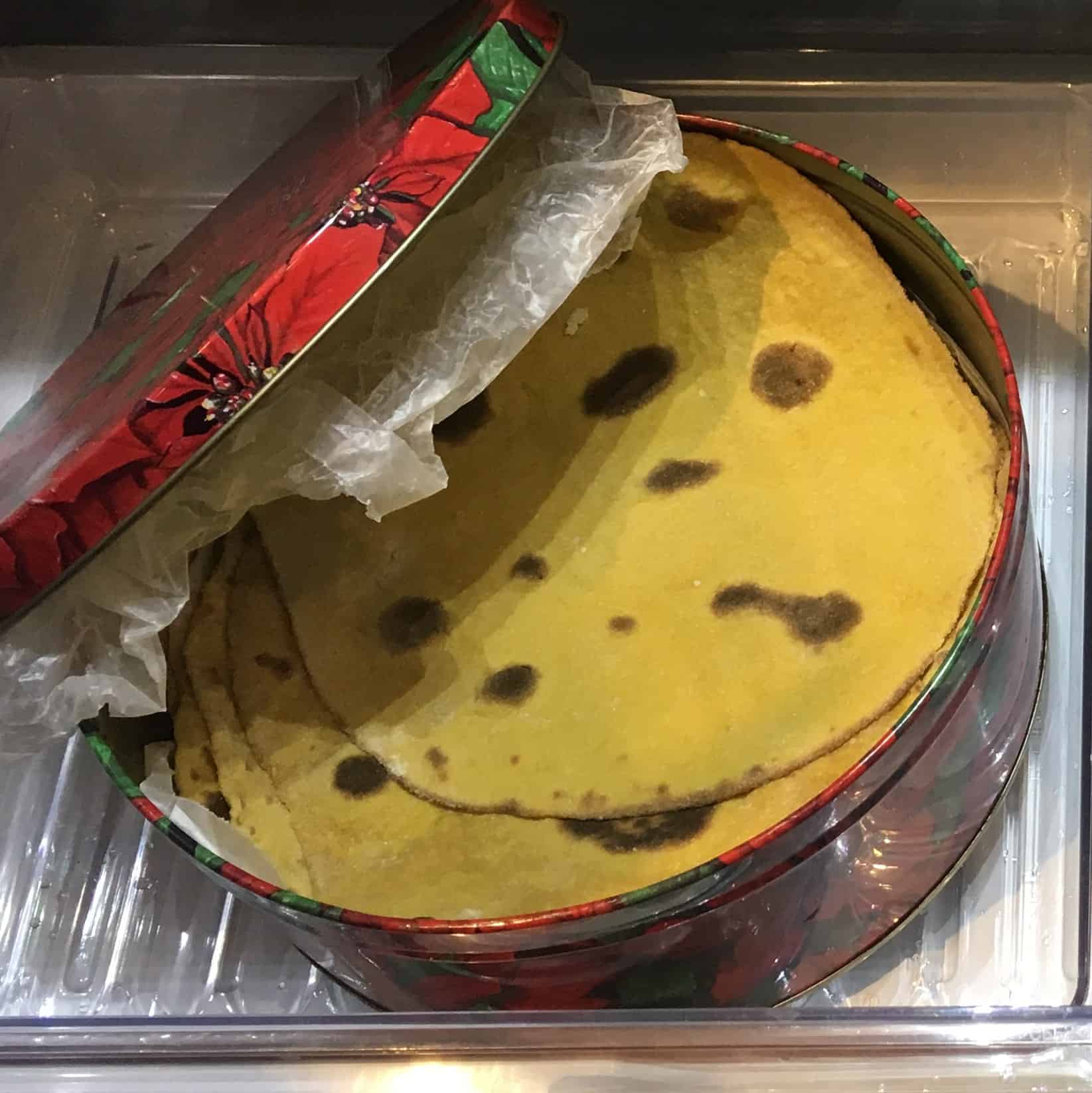 As promised, here are the directions and recipe for the Sweet Potato Tortillas I posted on Facebook earlier this week. They are soooo delicious and worth the little bit of time it takes to make them. We never buy tortillas at the store anymore, these are just too good. And bonus, they freeze great, so I make a big batch and freeze them after they've cooled.
For this batch, I used Stokes purple sweet potatoes. These are purple on the outside and purple-fleshed on the inside. But you can use any type and color of sweet potato. You can even use squash—kabocha squash is actually my favorite for making tortillas because the flesh is so meaty, sweet, and a beautiful orange. Stokes purple sweet potatoes are kind of hard to find, I usually find the Japanese sweet potatoes which are purple on the outside but creamy white on the inside. I found Stokes at PCC Market in Redmond, Washington and typically buy Japanese sweet potatoes by the case at Uwajimaya in Bellevue, Washington (you can buy them individually but we eat a lot of sweet potatoes at our house!). Many grocery stores and Asian markets carry different varieties of sweet potatoes.
The first thing you need to do is cook your potatoes or squash. It's up to you what method to use. You can peel and chunk the potatoes up and boil them or cook in a pressure cooker or Instant Pot until soft. For the Instant Pot, add 1/4 cup of water, put the potato chunks on the trivet or in a steamer basket, cook on high pressure 2-3 minutes and then quick release. You can also roast the potatoes in the oven, leaving them whole, slicing an "X" in the peel, and bake at 400˚F until soft on a piece of parchment or silicon baking mat on a baking sheet (the potatoes will ooze a sticky liquid from the "X" cut while baking and will get all over your oven if you just bake them on the rack. It's easier to clean your baking sheet if it's protected with parchment or silicon mat.). If you use squash, you can roast them in the oven, cutting them in half, scooping out the seeds, putting cut side down on parchment paper or silicon baking mat on a baking sheet and bake at 400˚F until soft, about 45-60 minutes, or cook whole in an Instant Pot for 30 minutes on high, using a natural pressure release.
Once baked, mash the sweet potatoes or squash. I like to use a ricer so I get a really nice mash without lumps or stringy fibers. I've found they mash better when warm, so let your cooked potatoes or squash cool a bit and mash them up.
Next you'll add an equal measure of flour to your mash, i.e. if you have 4 cups mash, add four cups flour. So it makes it nice for adjusting the recipe if you only want to make a few or a lot. I use whole wheat pastry flour, but you can use any flour you like, even gluten-free flour mixes. Add a pinch of salt too, if you'd like. Then mix with your hands. It's a gooey mess at first and you'll think it's never going to come together! I use one hand to mix and keep the other hand clean so I can scoop more flour to add if I need to.
It eventually turns into a beautiful silky dough! You want a smooth consistency that is not sticky but not dry. I turn the dough out of the bowl and knead on the counter on flour, a little at a time, when the dough is no longer lumpy and chunky like the picture above. This way I don't get too much flour mixed in. And I knead for a few minutes to develop the gluten, like with mixing other bread doughs.
Next the dough needs to rest for about 15 minutes. This allows the flour to absorb moisture from the sweet potato and allow the gluten to relax. I simply flip my mixing bowl over to cover or you can use a towel or plastic wrap.
After the dough has rested, you'll notice it seems more moist, but it's not sticky. Cut your dough into equal sizes and roll into golf-ball-sized balls. Cover the balls so they don't dry out.
If you want to make flatbread, use more dough to make the balls.
To roll out the tortillas, flatten a dough ball in your hands and then put on floured surface. Flip to get flour on both sides. Then roll out with a floured rolling pin. You'll need to flip the dough every couple of rolls so you get a nice floured surface, otherwise the dough will stick on your counter.
You can roll them into round shapes, but mine often come out square and odd-shaped—we love them that way! Actually, we think they roll up into burritos easier if rectangular shaped! That's my story and I'm stickin' to it!
Plop those bad boys on a preheated griddle or pan. After a minute or so, they'll start to puff up, letting you know it's time to flip. Use tongs to flip them as those puffed areas can release steam and really burn your fingers badly (speaking from experience!).
You'll notice they get the characteristic brown spots on them just like store-bought tortillas. Once both sides are cooked, stack them on a plate while you cook the rest.
If you want to make flatbread, just roll them out to your desired thickness and cook the same way. They will take a couple minutes longer per side. We use thicker ones for naan, pizzas, pitas, etc.
Use these as you would any other flour tortilla, wraps, enchiladas, etc. And these store great! I keep them in a cookie tin in the refrigerator. They freeze well too. I simply use a cookie tin, or you could use a plastic bag, and put them in the freezer—you don't even need to put anything in between them, they don't stick together. Pull out a frozen tortilla when you want one, or more!
I am experimenting now on making Sweet Potato Corn Tortillas, thanks to a friend's suggestion. I did try just subbing masa flour for whole wheat pastry flour, and they came out good, but I think I need to research this a little more as they weren't as tender as I would like. But they tasted awesome! So stay tuned….
Sweet Potato or Winter Squash Tortillas
Whole food, oil-free tortillas you and your family will love!
Ingredients
4

Cups

mashed sweet potatoes or winter squash

4

Cups

flour of choice

whole wheat pastry or gluten-free, plus extra for rolling out

1

tsp

salt

optional, to taste
Instructions
Knead together all ingredients to achieve a non-sticky dough.

Cover and let rest 15 minutes.

Roll into golf-ball sized balls for tortillas, or larger for flatbread.

Roll dough to desired thickness using a rolling pin on a floured surface.

Cook on preheated griddle until puffy and have characteristic brown spots, flip and cook other side.
Notes
Store in the refrigerator for up to a week or freeze.
Do you like this post?  Please share....

If you liked this post, you might like one of these:
[Trī-māz-ing]
Cindy wants you to be Trimazing—three times better than amazing! After improving her health and fitness through plant-based nutrition, losing 60 pounds and becoming an adult-onset athlete, she retired from her 20-year firefighting career to help people just like you. She works with people and organizations so they can reach their health and wellness goals.
Cindy Thompson is a national board-certified Health and Wellness Coach, Lifestyle Medicine Coach, Master Vegan Lifestyle Coach and Educator, Fitness Nutrition Specialist, Behavior Change Specialist, and Fit2Thrive Firefighter Peer Fitness Trainer. She is a Food for Life Instructor with the Physicians Committee for Responsible Medicine, Rouxbe Plant-Based Professional, and Harvard Medical School Culinary Coach, teaching people how to prepare delicious, satisfying, and health-promoting meals.
She provides health and lifestyle coaching at Trimazing! Health & Lifestyle Coaching. Cindy can be reached at info@trimazing.com.
Subscribe to the Trimazing Blog
Receive occasional blog posts in your email inbox.
Subscribe to the Trimazing Blog
Receive occasional blog posts in your email inbox.