Sno-Valley Vegans January Potluck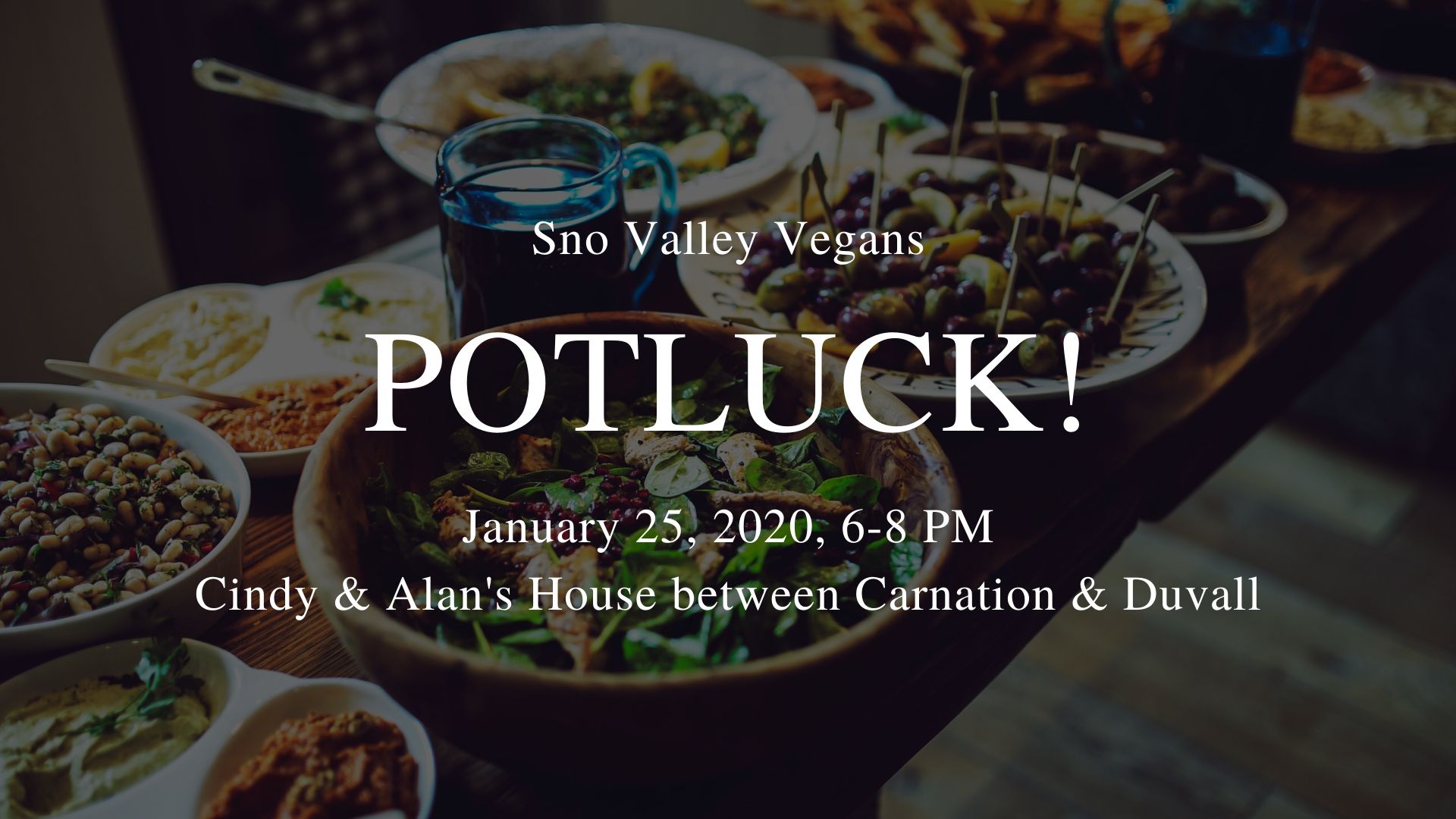 Let's start 2020 off to a great start with a potluck!
Open to all, including those who are just curious about the plant-based way of life and eating.
Please RSVP in the Facebook Group Event Page. Address will be sent to RSVP list.
Bring:
A plant-based dish to share, with no animal products or honey.
Listing of ingredients in your dish for those with allergies/sensitivities.
Many folks are eating whole food, plant-based without refined oils, so also consider dishes free of processed foods, including oil/earth balance, etc.
It can be as simple as a green salad with a fat free dressing. But if you bring something really tasty it will be talked about for many potlucks hereon after!
Be prepared to take some delicious home cooked food home with you (bring an extra container or two to fill up with leftovers!).
Some Resources for Recipe Ideas:
https://cleanfooddirtygirl.com/recipe-index/
http://happyherbivore.com/recipes/
http://fatfreevegan.com/
http://www.drmcdougall.com/newsletter/recipeindex.html